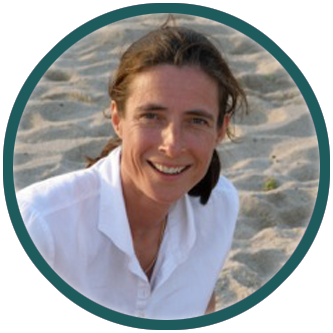 Meet Astrid Hendren
Astrid Hendren is the author of Surviving Lasts a Lifetime: A Parent's Journey through Medical Trauma, a memoir of her traumatic, near-death experience when she suffered a massive stroke after a brain aneurysm ruptured at the age of 32.

After surviving against all odds, she began a journey of recovery to overcome intense pain, loneliness and the fear that her children could be left without a mother. Through sheer grit and determination she developed new ways to parent and cope as her life as she knew it was changed forever.
---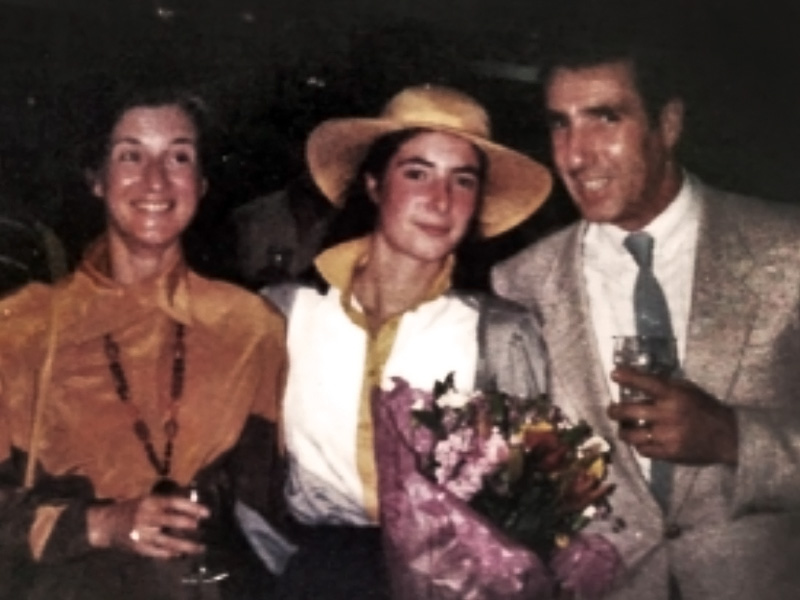 Graduation 1984 ThijCollege: Astrid and parents
Astrid was born in the Netherlands and came to the United States in 1984 at the age of 19 with a one-year visa. She grew up in a typical Dutch household with her two brothers. Her father was a professor who taught industrial and mechanical engineering and her mother was a homemaker. The family spent their summers traveling throughout Europe, where they were exposed to many different cultures.

She graduated from ThijCollege (Atheneum) in Holland in 1984 and while she spoke German and some French, she didn't speak any English. Her "year" in the Boston area was intended to hone her English speaking skills and provide clarity on which specialized higher education she would pursue back in the Netherlands. As it turned out, she met her first husband and married at the age of 21.
---
The couple moved to Washington DC in 1986 and settled in Georgetown. Astrid, an avid windsurfer, helped open and manage a windsurf and sports apparel retail location for Europa Windsurf Inc, which was headquartered in MA.

This start-up sparked Astrid's interest in becoming an entrepreneur herself. True to the American spirit, she wrote her own business plan at the age of 23 to start an import and mail-order company to serve Dutch expatriates in the United States.

Working closely with well-known Dutch companies HEMA and AHOLD, she launched "All Things Dutch" in 1991 for just $1 in the days before the Internet. She later sold the company and subsequently started an executive search consulting firm, which enabled her to balance her work responsibilities with parenting.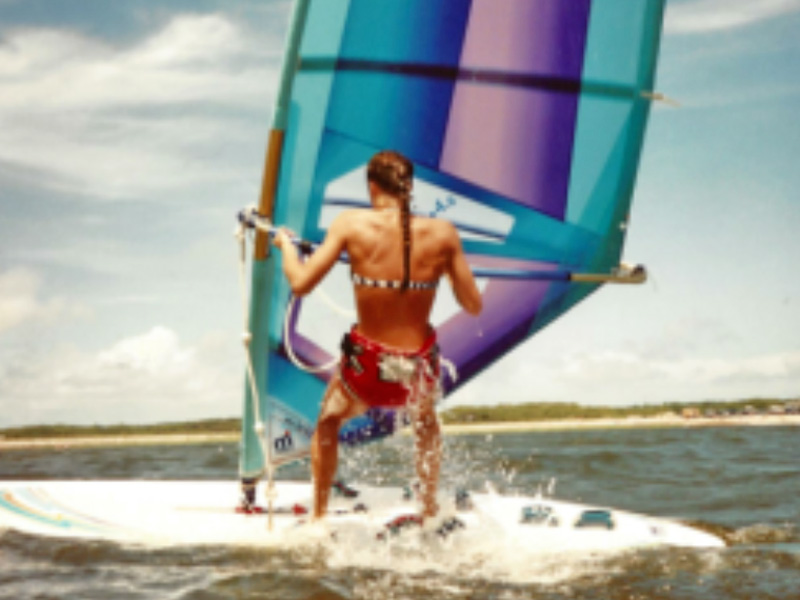 Astrid on her Mistral Malibu on Cape Cod
---
Easter 1997, Astrid and her two toddlers, shortly before the rupture of the aneurysm.
In 1997, Astrid suffered a massive stroke when an aneurysm inside a malformation in her brain ruptured. She miraculously survived, but without family nearby and few close friends, she struggled to cope with pain, loneliness, and the fear that she could die at any time and leave her daughters motherless.

She found solace in writing "My Red Letters," a series of life lessons she compiled in two red notebooks to leave a personal history and a legacy for her children to guide them if she did not survive. On the evening of her brain bleed she had bargained with God to "Just let me live to be fifty so my girls will be alright." In 2015, she celebrated her 50th birthday and finally turned to the task of publishing her story of survival in Surviving Lasts a Lifetime: A Parent's Journey through Medical Trauma.
---
In 2005, Astrid initiated the divorce from her husband after 21 years of marriage. Determined to provide a stable home for her girls, she used her retirement funds to keep the family home in Medfield, Massachusetts where her daughters would be assured a quality education. In 2007 she accepted a full-time position with the American Heart Association, providing her with the benefits and base salary she needed to keep her little family financially afloat. Today, she continues to work at the American Heart Association as a Youth Market Director in Massachusetts. She speaks frequently about her experiences surviving medical trauma as a parent.
---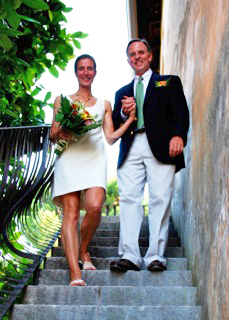 Garda, Italy 2010
In 2007, Hardy Hendren, a renowned pediatric surgeon in Boston, introduced his son David to Astrid in connection with an upcoming business event. Three years later Astrid and David were married and merged their two families.

Today, David and Astrid live in Medfield, where she spends her free time gardening, writing, and taking care of their four dogs: two black labs, a yellow lab, and a wire-haired dachshund (brought home from Holland by one of their five children.) Their beautiful gardens, fountains, and a greenhouse built from recyclables provide a safe haven and peaceful sanctuary for their blended family.